In the year 2222 a.d....

TIMELINE (2015-2222)


Much has changed in the first two centuries of the third millenium. See the main events that have reshaped the world and the human civilization.

The martian community

Mars is the youngest of humanity's communities, but also its most promising. See how humans managed to settle and live on the Red Planet.

The cyberplane


From the XXI Century onwards, life no longer became limited to the material world - quite to the contrary. Find out how vast the virtual plane has become.
Robots and androids


Robots became a constant element of society - but androids met a different end.

The Elenag

In order to administer the vastness of space, a new organization had to be founded. Find out more about the Earth Law Enforcement Agency.

The star rings


When the Moon was no longer enough, humankind pushed its frontiers to colonize the void itself. Discover the world of the Sidereals.
pandorons
| | | |
| --- | --- | --- |
| | Humankind has arguably evolved as a species in the first centuries of the third millenium - but some may have evolved more than others. | |
Powered by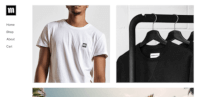 Crie o seu próprio site exclusivo com modelos personalizáveis.