The author

Marcelo Trouillet is an undergraduate student of English Literature and Language at the Universidade Federal de Santa Catarina, Brazil.

He writes stories since he was 8 years old, but 'Star of Chaos - Red Earth' is the first he ever published.

He's also written some campaigns for the turn-based RPG game Battle for Wesnoth.

Powered by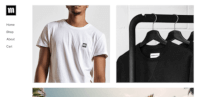 Crie o seu próprio site exclusivo com modelos personalizáveis.