politics

It is also the Elenag's duty to mediate the relations between each Ring's five States. Because every Earth country contributed to the building of the Star Rings, they all have the right to own a Ring State; the partitioning was made so that each country would be granted a number of States proportional to their own respective populations. This criterion was suggested by the Chinese government, and it caused some controversy, as it would automatically grant China a far higher number of States for itself. Even more controversially, richer countries demanded an extra number of States on the basis that they had contributed more to the Rings' building.Notwithstanding, both criteria were accepted, allowing China, India, the European Union, North America and the Mercosur to own an entire Ring each – plus the States they already own in shared Rings. All the others are shared by different countries, and this led to highly integrated multicultural societies – and, unlike the Martian Provinces, these States do experience some levels of immigration amongst themselves.

This includes "digital migration": the accessing of a State's servers and Cybermat environments by users from another State. Moreover, while migration to and fro Mars is relatively uncommon (not just anyone is allowed to settle on Mars, and few are the Martians who willingly leave their home planet), migration between the Rings, the Moon and the Earth is relatively high. This is mainly for two reasons: first, because entry regulations in the Sidereal homes are more lenient than they are on Mars, and second, because some Sidereals simply dislike living in the claustrophobic and overly cybernetic Rings.Also unlike the Martian communities, Sidereals of different ethno-cultural identities don't always get along well with all that diversity. Overall, the cultural and racial relations within the Rings happen much like on Earth: citizens of less developed States often migrate to those with better employment and living conditions – it must be noted that, while the Elenag provides that no State is left unassisted, the social and economic conditions of a country is nearly always reflected on its respective Ring States.

This happens specially in those Rings inhabited by countries of sharp social discrepancies between them, but it happens even in those owned exclusively by wealthy developed countries –

which, just like their own metropoles, have large foreign communities within themselves.
Nonetheless, both the physical isolation and the fragility of a Ring has also made way for a keen sense of community amongst its dwellers. One popular saying defines well the way Sidereals view themselves: "Sidereals can make fun of each other, but nobody makes fun of Sidereals". Though they may not be as understanding of differences as the Martians, the people of the Rings have a greater sense of national pride – with "nation" being understood here not as the metropole, but as the Ring itself. Often enough, it so happens that a Chinese of the Achernar Star Ring, for instance, will feel more akin to an Achernari Japanese than to a Terran Chinese.

The State governments know this well, and they normally take advantage of that in interstate events aimed at promoting greater cultural understanding. These events vary greatly from Ring to Ring, and they are popular even outside the Sidereal community.
Powered by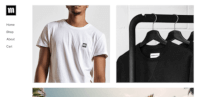 Crie o seu próprio site exclusivo com modelos personalizáveis.