pandorons

By the first half of the XXI century, medical sciences
underwent
a major revolution
as
a
team
of scientists, working for a pharmaceutical giant
and
seeking to find
a way to prevent pathologies instead of merely curing them,
developed
a treatment
that
altered certain genes in an embryo, thus riding it of predispositions to certain diseases.

Some years later, this treatment was
improved so that, besides eliminating anomalies and diseases, it
augmented the
individual's physical and cognitive skills
.
The team that helped bring
the first "augmented human"
to Earth wrote
an article defending the treatment and
explaining
how much it could benefit humankind; and it was in that article that the term "Pandoron" was
coined
, as the definition of the "human with complete access to its full physical and intellectual potential."

The Pandoron treatment was always very controversial; its detractors claim that it will ultimately create a "master race" of
wealthy individuals – after all, this treatment is far from cheap –, specially those from developed countries, while less privileged citizens and people from underdeveloped countries will be at even greater disadvantage.

Its supporters, on the other hand, claim that the Pandoron treatment,
by itself, doesn't make anyone better, that what truly matters is dedicating oneself to improving both intellectually and physically – and that this dedication is something that does not depend on Pandoron genes. They also claim that, as the treatment becomes cheaper and accessible to more people, it
will ultimately help humankind better themselves in all possible ways.

To support that, they say that many of the most important discoveries and technologi
cal advances
of the late XXI and early XXII centuries –
including
those
that
allowed the quick
building of colonies on
the Moon,
on
Mars and
in
space – were made by Pandoron
scientists
. They also claim that, while discrimination of Pandorons towards normal humans do
es
exist,
it's not widespread, and is
always punished severely by the law.

Notwithstanding
all the controversy, the body-augmenting treatment
did
bec
o
me cheaper over the years,
and
the Pandorons' numbers grew considerably between 2040 and 2140 – in such way that they became a
new
social class spanning countries. With most of their members hailing from the
wealthiest
countries and specially the elite, they're almost always at the forefront of everything they do, from social work to business and science. Because of that, "
standard
humans,"
in large part,
developed a feeling of antipathy
against
them; this "Anti-Pandorism"
has
manifested in dire ways
already, including
the
brutal
murder of a Pandora social worker in the Middle East, in the last year of the XXI century.
As
hatred
is bound to
sow more hatred, Anti-Pandorism spark
ed
a similar feeling amongst Pandorons –
or, rather, a more extreme version of the disdain many already felt for non-Pandorons –,
some of whom began to believe that it
ruling the world was not only their right, but their moral obligation, due to what they viewed as their own inherent superiority
.

Thus, in the decade of 2120, a new movement
was noted
,
one
that blamed
the
"imperfect humans" for all the social, ecological and economical crises
to have
ever affected humankind. This movement – dubbed Neo-Pandorism – had two different lines of thought: one,
the "softer" kind,
preached that Pandorons should work to enable
the children of
any and every
willing
couple to
undergo the
body-augmenting. The "
harder" kind,
however, declared that non-Pandorons (pejoratively referred to as "claymen", in reference to the imperfect human beings created by Prometheus in Greek mythology") should be replaced by non-sentient robots and utterly exterminated.

Although there is some tolerance towards the "
soft"
Neo-Pandorism,
its other variant
is
outlawed
in many countries – which doesn
'
t
change the fact that many important figures, both political and cultural, are closet adepts to it
.
Powered by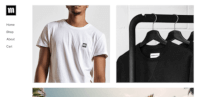 Crie o seu próprio site exclusivo com modelos personalizáveis.