life on mars

The lifestyle of Martians, naturally, varies from city to city, and especially from province to province; however, some similarities may be noticed between the lives of the
R
ed
P
lanet's inhabitants.
Because humans were not made to live on Mars, people there have to take some measures to
ensure optimal
health. One of them is due to the planet's gravity, which is
roughly a third of
Earth
's
; to avoid muscular atrophy, Martians are encouraged to always exercise, so that their muscularity would be the same as that of an athletic Terran.
With that in mind, every province government funds special gyms, though most belong to private businesses
.
Moreover
, Martians wear heavy pieces of clothing - special vests and boots, for example -, so that their weight on the red planet is similar to the one they'd have on Earth.

Another measure is improving the intake of
calcium and
vitamin D,
to prevent bone loss (also caused by the decreased gravity) and
to compensate the lack of sunlight in Mars – not only sunlight there is weaker than on Earth, but much of it is blocked by the domes' protective filters. In many cities, a "must" item in beauty saloons is a tanner machine, which is the only way for Martians to get a tan.
Sometimes, Martian citizens want to stay out of the cloistered domes for a while, and enjoy the breathtaking scenery
of immense valleys, deep cliffs and sky-high mountains that the planet has to offer
. For that, they're provided by their own respective governments with protective suits counting with
oxygen generators
and thermal and radiation insulator, so that they can wander outside the cities for a limited amount of time. The state-provided suits are good, but better ones, with more efficient thermal protection and longer-lasting breathers
,
are available for those who can afford them.
But Martians really
are
an urban culture, and their cities always have a plethora of things to do: from hundreds of shopping malls, each with its own variety of shops,
theatres and gaming clubs,
to
luxurious multi-sports gymnasiums; from beautiful parks to cutting-edge Cybermat lounges (the place for all sort of virtual entertainment, including gaming); from state- and privately-sponsored events to nightclubs (all of which contain their own servers that offer an abundance of virtual experiences to enhance the material world's own experience); and so on.
Still,
citizens
must
oblige to certain bans as well. For example, no smoking is allowed in the cities, due to them being closed environments
(motorized vehicles are either electrical or nuclear)
; illegal drugs are non-existent in Mars (though the index of illegal substances do vary between some provinces), and heavy drinking is always severely punished.
These are all technical similarities; but the citizens of Mars, in the
nearly fifty
years on the planet, have created cultural
ties
of their own. For example, Mars
has its own pantheon of artists from all areas
–
many of whom are
famous
beyond their home world
.
Though Mars' art is as diverse as the cultures inhabiting it, it does have particularities that their metropolitan counterparts do not
.
However,
what
probably
connected Mars' various cities and provinces the most was sport. Martian athletes, like
their
Lunar
counterparts
, can barely play against Terran opponents, because gravity conditions are very different, and so it would take
considerable
time for athletes from either Mars or the Moon to adapt to Earth conditions. Therefore,
just
like it was done in the Moon, the Martians
adapted Terran sports to their own environment
.

In Martian basketball, the basket is placed much higher than it is on Earth, and the arena is much larger, because throws and jumps are mightier and higher;
likewise,
Martian tennis counts with a larger arena, and players often perform prodigies of agility and dexterity to
send
the ball
flying
at uncanny speed
s
;
in
Martian football,
the
field and
the
crossbars
are
the same size
as
their Earth counterparts, but, in the Martian modality, the match is played
within
special domes, kicks are more powerful, sprints are much faster, jumps are higher, and the weaker gravity allows the players to perform acrobatics that Earth footballers can only dream of. It must be noted, however, that, in all these sports, athletes play without the weighs that they all use in daily life.
Powered by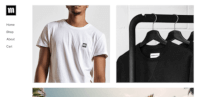 Crie o seu próprio site exclusivo com modelos personalizáveis.