life in the rings

It is on the Loop that life takes place. The structure of Ring settlements, however, differs considerably from those on Mars or the Moon: instead of layers (or levels), the cities are made of immense tower clusters; usually, each has a specific designation – habitation towers, commerce towers, government towers –, and they are interconnected through ample bridges. It is common for a habitation tower to be crossed by thousands of pedestrians every day as they go from one location to another, and so most towers have veritable streets within themselves, in addition to standard, smaller corridors.

But there are alternative and faster means of transportation: the "ring trains", which run the whole length of the Ring; magbuses (short for magnetic buses), and cabs, which are usually more expensive. Both magbuses and cabs have stops at bridges, though some towers also serve as terminals for them; roadways are enclosed in protective glass and meander amidst the towers.

Still, neither magbuses nor cabs are used as often as their Terran counterparts; Ring citizens (known as Sidereals, though some use the term Starlings in a rather depreciative way) rely heavily on digital networks in order to perform most daily tasks, from communication to buying stuff and even to leisure. For that reason, most Starlings are sedentary to a greater or lesser extent, and a notable percentage of pedestrians are actually Cybermat avatars.

This preference for the Cyberplane is not just laziness, though. Due to the limited availability of space in the Rings, many areas that are commonplace on Earth, Mars and the Moon do not exist there: for example, there are no physical shops, only digital ones. There are no schools either, classes for Basic, Middle and High Schools being given in Cyberplane environments maintained by the universities – which, by their turn, do not have classrooms either, only labs for practical classes and research, as well as a variety of departments. In this peculiar educational system, all levels of education are very closely integrated, in such way that even at a young age children are oriented as to what career they wish to take.Residences, by their turn, are modelled in order to save as much space as possible. Beds, for instance, are built as compartments within the walls, so that a single, small room can contain a handful of beds. There are no kitchens either; every residential tower has communal restaurants and cafés that remain open all day, and some are exclusive to residents, as in the case of luxury residential towers. Even bathrooms are limited to a toilet and a sink; showers can only be found in communal changing rooms, but these are exclusive to residents, and are always patrolled by robots specialized in identifying and stopping sexual harassment.Indeed, even the towers themselves are only far enough from each other to accommodate the tube roadways – informally known as Circuits – between them. This lack of ample spaces, however, often leaves people highly stressed – and this is another reason people are actually fostered to dwell in the Cyberplane; moreover, most towers and bridges are hybrid Cybermat environments.Entertainment towers, however, do not save space for the services they offer. Though owned by private business, they are fostered and sometimes even sponsored by the government, as they are the main distraction for Sidereals – after all, there are no valleys, forests, mountains or lakes around the Rings. The entertainment towers also serve as sports centres, and in richer States, they often conglomerate in order to form huge entertainment complexes, popularly known as "galaxians", where an enormous variety of leisure options can be found.Though daily life takes place mostly in the towers, beneath them there is a series of underground levels almost as busy. It is in the underground sectors that siderports and hangars are built, as well as the power plants that rely on solar and antimatter energies. However, it is in the unoccupied areas between hangars, siderports and power plants that illegal activity takes place – after all, those areas do not contain Cybermat environments, and so they remain largely unwatched.This level of criminality in an Elenag-monitored environment can be explained by the fact that, for many years, the Rings were administered by their own respective metropoles; but, due to the difficulty in monitoring communities so large and distant, many crime syndicates managed to seep into Sidereal society. These criminals often established so well within the Rings, disguised as honest businesses and mingled with politicians, that even after nearly fifty years the Elenag has only managed to uproot a few of them.
Powered by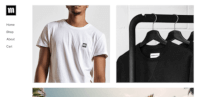 Crie o seu próprio site exclusivo com modelos personalizáveis.